Spring is the season of recovery of all things, and it is also the actual time to plan sales plans for the coming year.With the relaxation of quarantine policies and economic recovery in various countries, a large number of tourists travel overseas, and the demand in the commercial furniture industry has reached a peak in the past three years. Therefore,many customers have gone out to participate in the exhibition to find new products to open up the market, we sincerely invite you to visit our factory in China.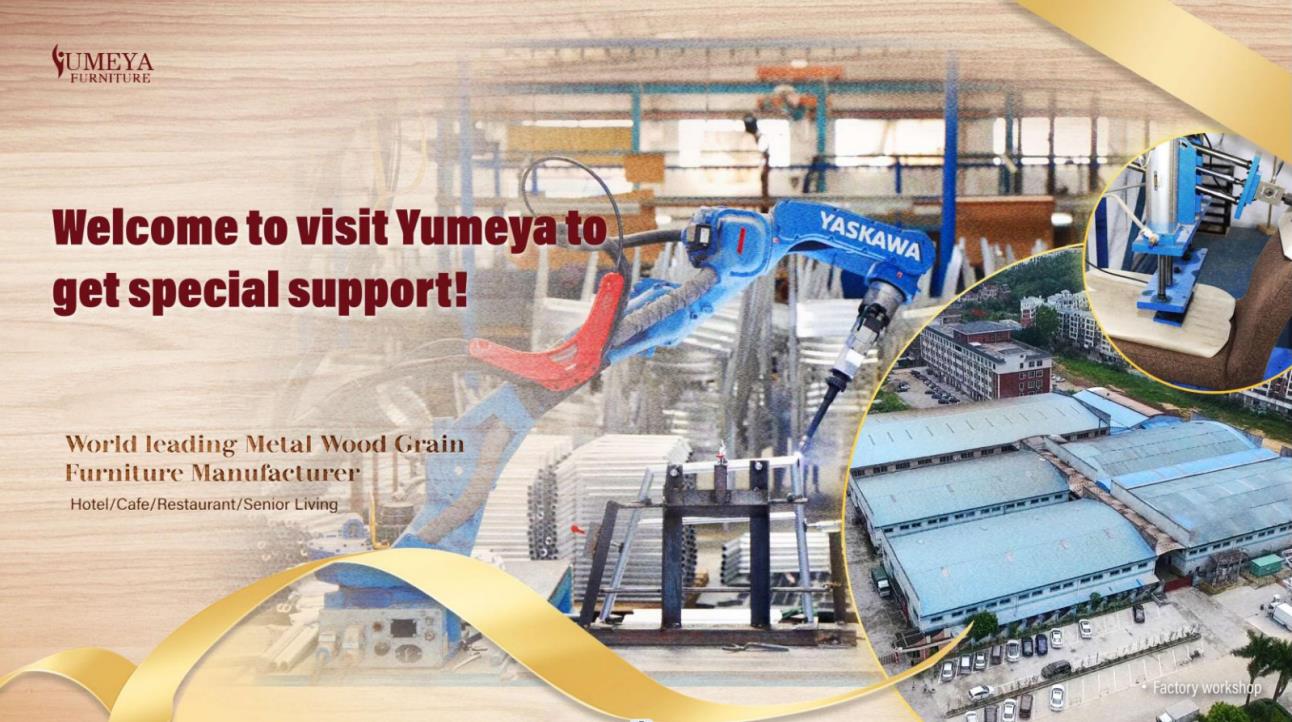 In the past 3 years, due to the changes in the world economic, Yumeya has made many innovative changes in time.
1.Improvement of product line. At present, Yumeya products cover Hotel and cafe, Restaurant, Rental and Senior Living & Healthcare.
2.Launched many new products
3.Specially strengthened customization capabilities. Just a simple photo, we can also help you to turn your customers' ideas into reality.

In order to show our sincerity, YUMEYA will Provide our customers the greatest support:
-Free sample (Fabric/Chair/color sample ,easy to start your business in a new way)
-Production of marketing materials (professional marketing brochure/picture/video production) escorts your sales work
-Private car pick-up or door-to-door visit (if you are in China and it is not convenient to come here, we can meet you in your city)

In addition,the following is the latest quarantine policy for entering China in January 2023.When you come to China now, it is almost as convenient as 2019.
1. Personnel coming to China shall carry out nucleic acid testing 48 hours before leaving, and those with negative results can come to China without applying for a health code from Chinese embassies and consulates abroad, and fill the results in the customs health declaration card.
2. Cancel the nucleic acid testing and centralized isolation of all personnel after entry.
3.Those whose health declaration is normal and there is no abnormality in the customs port routine quarantine can be released to the public.

The COVID-19 may be a crisis, but the opportunity after recovery is once in a thousand years, please seize the opportunity to contact us and start your new business now!