We can understand that it takes a lot of energy and money to start a new business, no matter product selection, marketing materials, or training, etc. And this complicated work also make many clients afraid to start new business. In order to effectively help our customers start a Metal Wood Grain Chair new business, combined with more than 20 years of experience in Metal Wood Grain Chairs, we launched 'Start Your New Business In A Simple Way Plan'.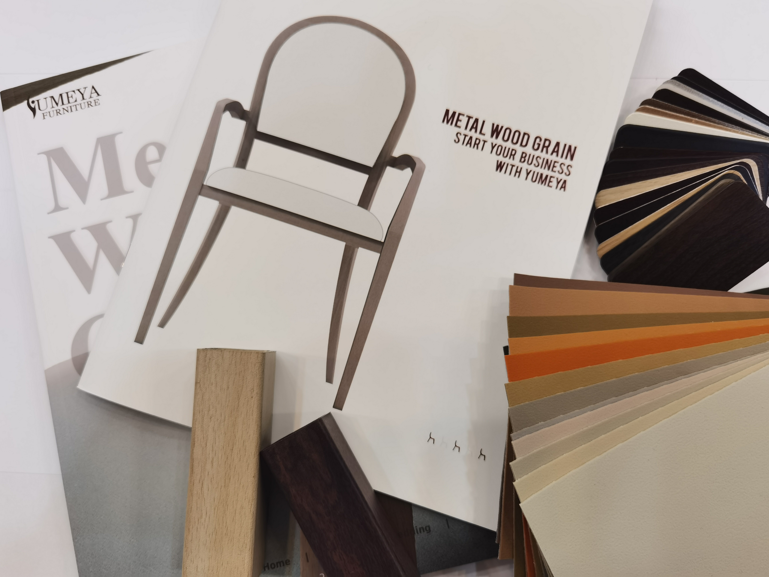 What is 'Start Your New Business In A Simple Way Plan'?
Yumeya will provide all the support needed for Metal Wood Grain Chair business, so that the clients can easily start a new business. Below is the main support.
1. Product: Hot selling Metal Wood Grain Chairs in different markets.
2. Marketing Materials:
---HD pictures of product, detail and application in jpg or 3D Max (For 3D Max file, you can send to your design client for sales.)
---Catalog (you can directly use Yumeya's Metal Wood Grain Chair catalog but change to your company name.)
---Color sample & Fabric book
---Sales materials, such as wood grain paper, bottom powder coat plat, patented tubing & structure for good quality, mold foam, etc.
---Certificates, such as strength, CA117, BS7176, etc.
---Overall introduction of Metal Wood Grain Chair
3. Training: We can provide online training and training video to help your sales best understand Yumeya's Metal Wood Grain Chair.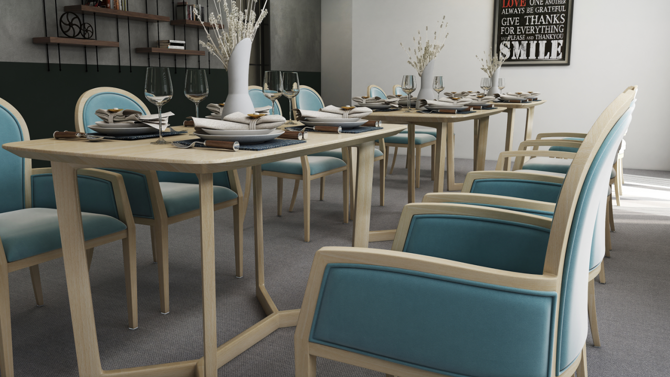 The continuation of COVID-19 had changed everything. The primary requirement of commercial furniture change to anti bacteria and anti virus instead of durable and easy to clean. Meanwhile, COVID-19 has leaded the economic downturns and uncertain prospects.People's consumption will become very cautious. These two points also directly affect the sales of commercial furniture. Metal Wood Grain Chairs have no holes and no seams, combined with effective cleaning programs, it can effectively prevent the spread of bacteria and viruses. At the same time, as Yumeya cooperate with Tiger powder coat, an international famous powder coat brand which is professionally produced metal powder, even if a high concentration of disinfectant is used, it will not cause the discoloration of color. Meanwhile, Metal Wood Grain Chairs combine the advantages of metal chairs and solid wood chairs, 'higher strength', '40% - 50% of price', 'solid wood texture'. If a potential customer who recognizes your company's brand of high quality, but can't afford the high price of solid wood chair, Metal Wood Grain chairs with high quality but low price will be a new option. Metal Wood Grain chair is an effective extension of solid wood chair in market & customer group. So we have reason to believe that Metal Wood Grain Chairs will usher in great development since 2022.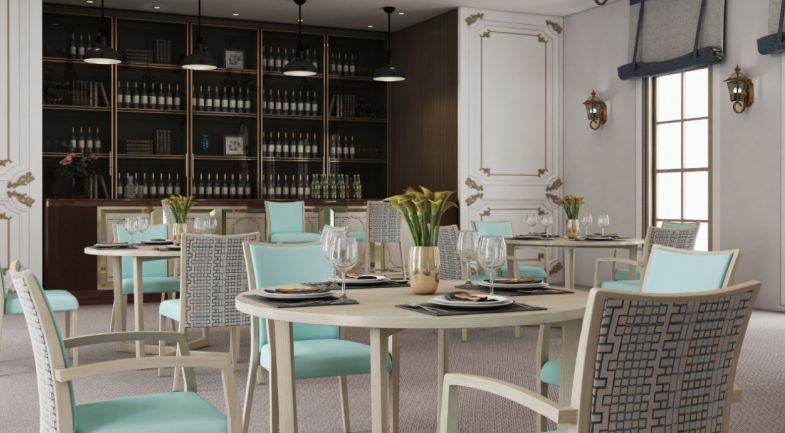 Yumeya is one of the world leading Metal Wood Grain Chair manufacturer. We believe that our rich experience of more than 20 years in Metal Wood Grain Chair can help you easily start your new business of metal wood grain. You just need to prepare a Metal Wood Grain Chair of your hot sale styles and recommend the solid wood chairs or Metal Wood Grain Chairs according to your customers' budget.