Yumeya think that the customers who have bought Metal Wood Grain Chairs before encountered such a problem of wood grain color difference.In fact,there are two kinds of color difference,and the other is the false color difference caused by wood grain of different sharpes.
The wood grain paper is made by imitating the real wood grain texture of solid wood.Due to different cutting methods,solid wood will show different textures,such as Radial cut figure,Landscape figure and so on.Through below pictures,you can see that the color of Radial cut figure is relatively uniform,while the color of Landscape figure will be different.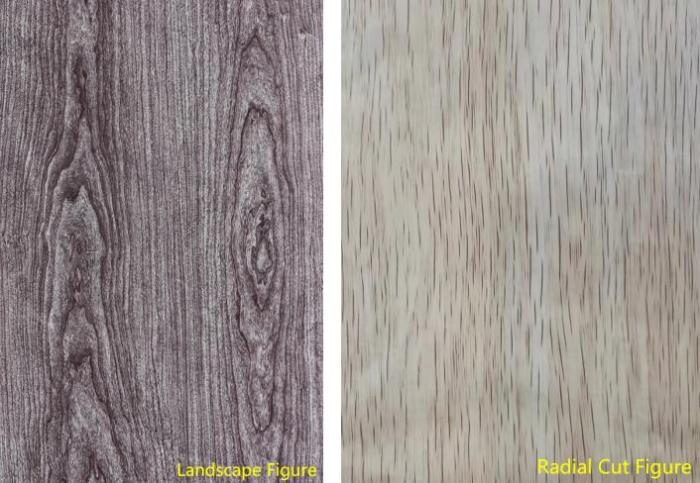 When we use Radial cut figure wood grain paper,the color of the whole chair and the whole batch will be unified.But if we use Landscape figure wood grain paper,the color of one chair will look different in different part.This is especially true for the whole batch.
Years of experience in the field of commercial chairs make Yumeya understand the importance of unified and standards for commercial furniture.As one of the world leading Metal Wood Grain Chair Manufacturer,we know that it is impossible to solve the colors difference in different parts of the same chair when we use Landscape figure wood grain to ger natural wood grain texture effect.But we can realize the color unit in the whole batch.Through Yumeya patent PCM machine,we can cover with same texture wood grain paper in the same part of the whole batch of chairs to avoid visual color differences.